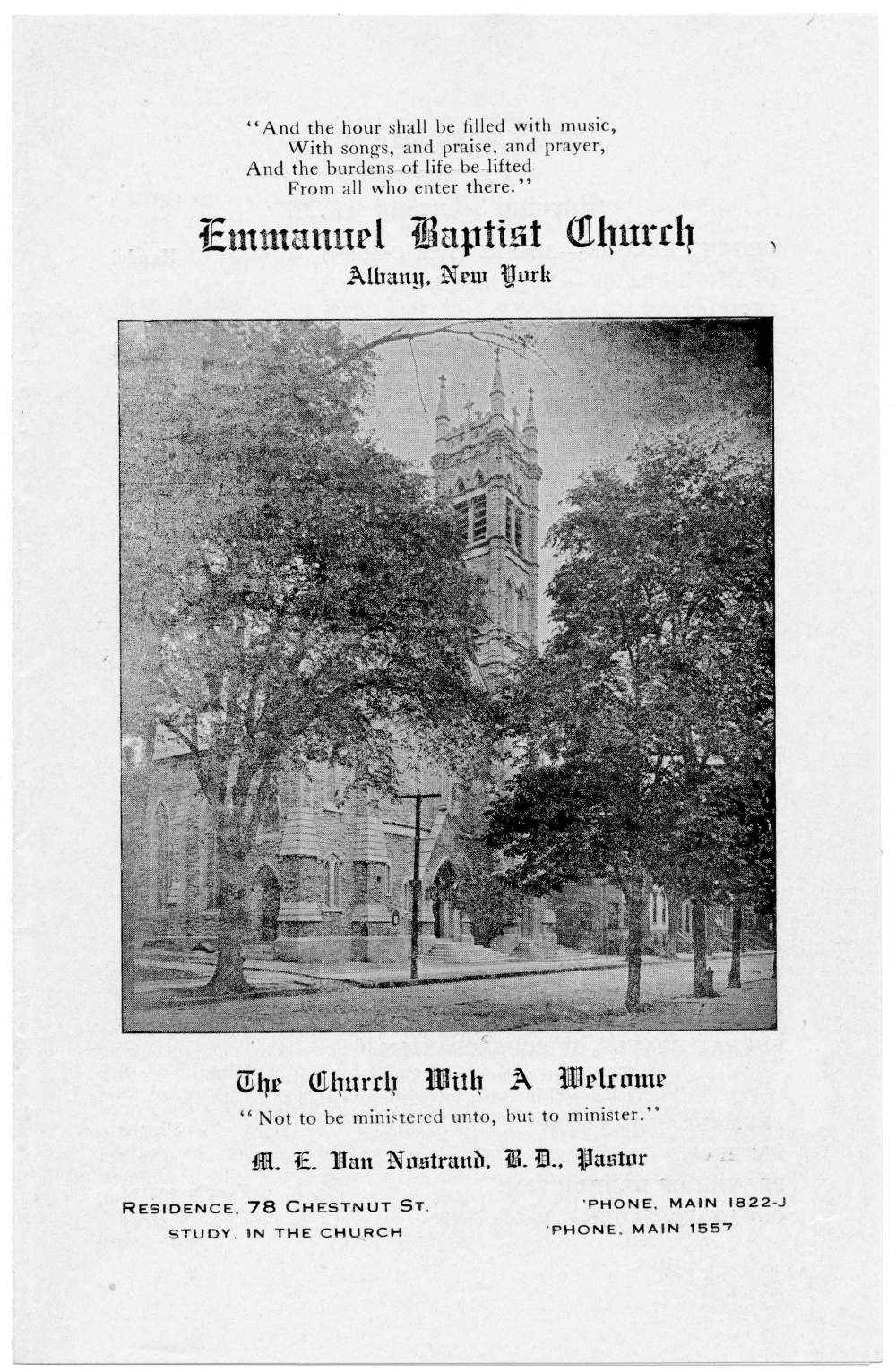 Page 1 of the bulletin
You never know what you'll find when you read a second hand book. Going through a 1911 printing of The Life of Christ by Ernest DeWitt Burton and Shailer Mathews I came across a Sunday Bulletin for November 19, 1919 from the Emmanuel Baptist Church of Albany, New York. It has four pages 4 3/4 by 7 1/2 inches and appears to have been printed by letterpress. I am reproducing it here since it is old enough and different enough from a typical church bulletin of today to be interesting.
Today we can produce a church bulletin easily by typing it into a word processor and printing as many copies as we want right on our desktop or the church laser printer. In 1919 it would have been a much bigger task. I suspect that pages 1 and 4 were the same for most of the year and printed enough at a time to last several months. Then pages 2 and 3 were set up in loose type weekly so that they could be printed on the back of pre-printed sheets of pages 1 and 4 to meet the needed number for the week. Even after 96 years tucked into The Life of Christ the paper still shows indents from the metal type impacting the paper to deposit the ink.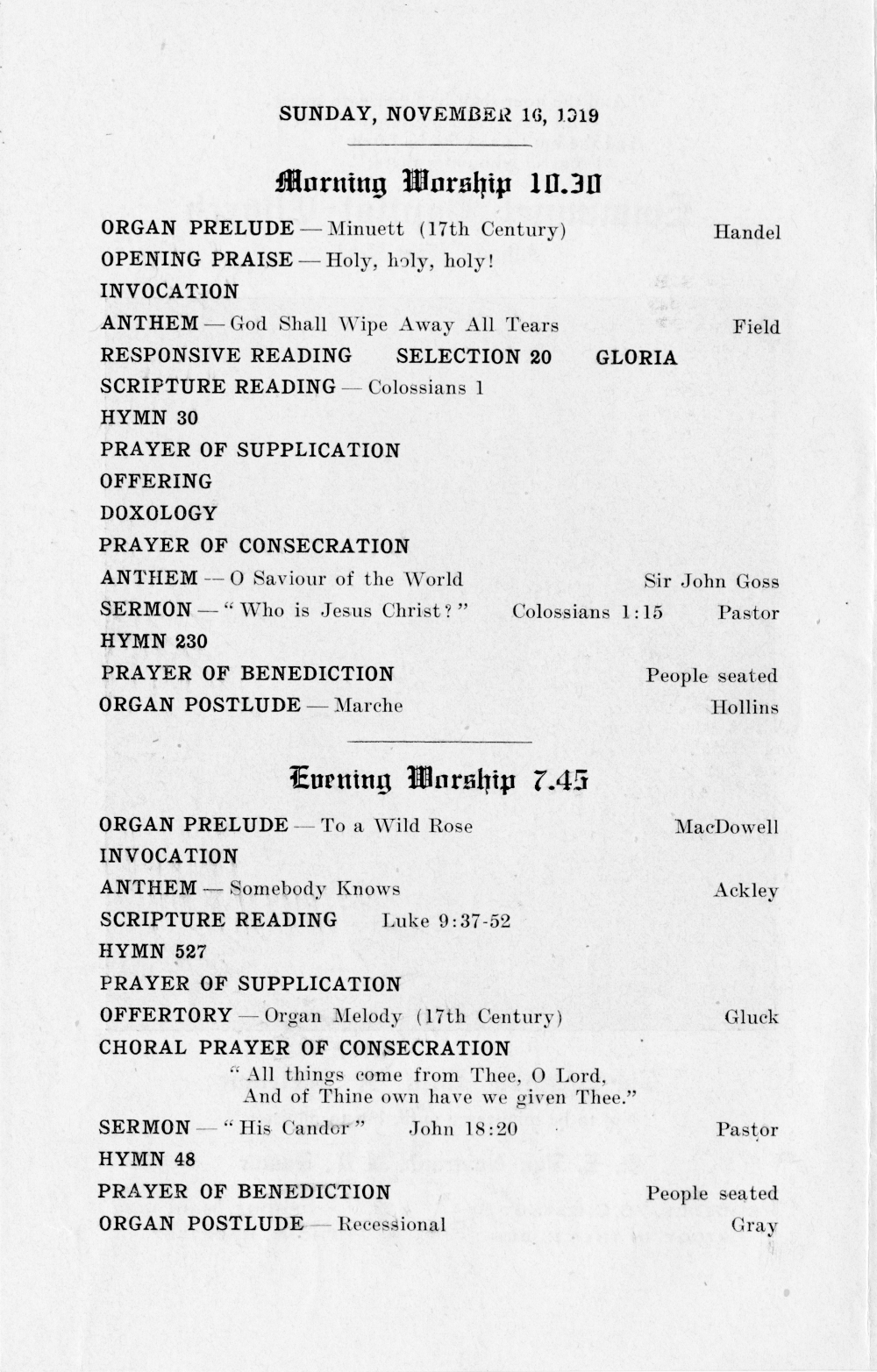 Page 2 of the bulletin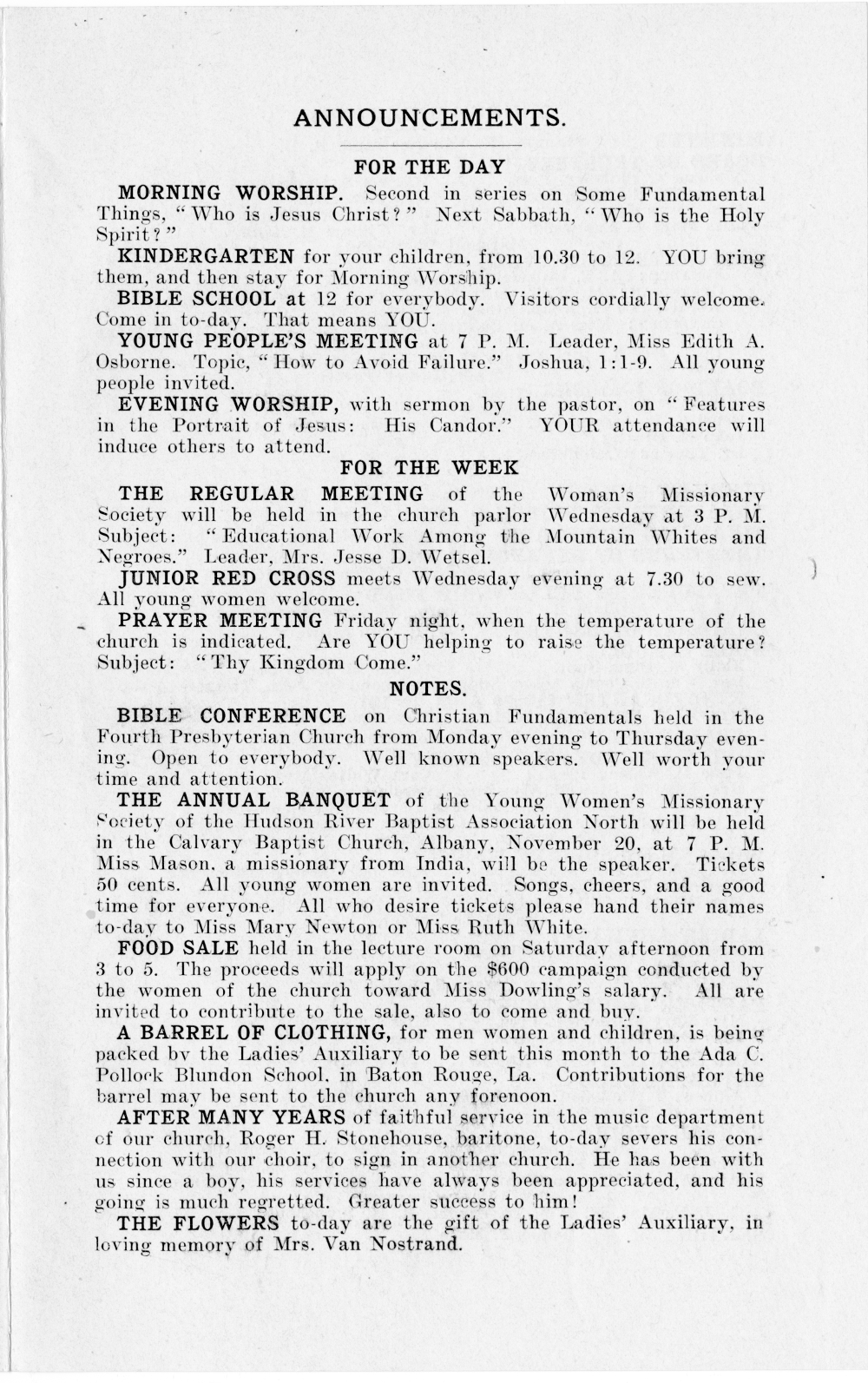 Page 3 of the bulletin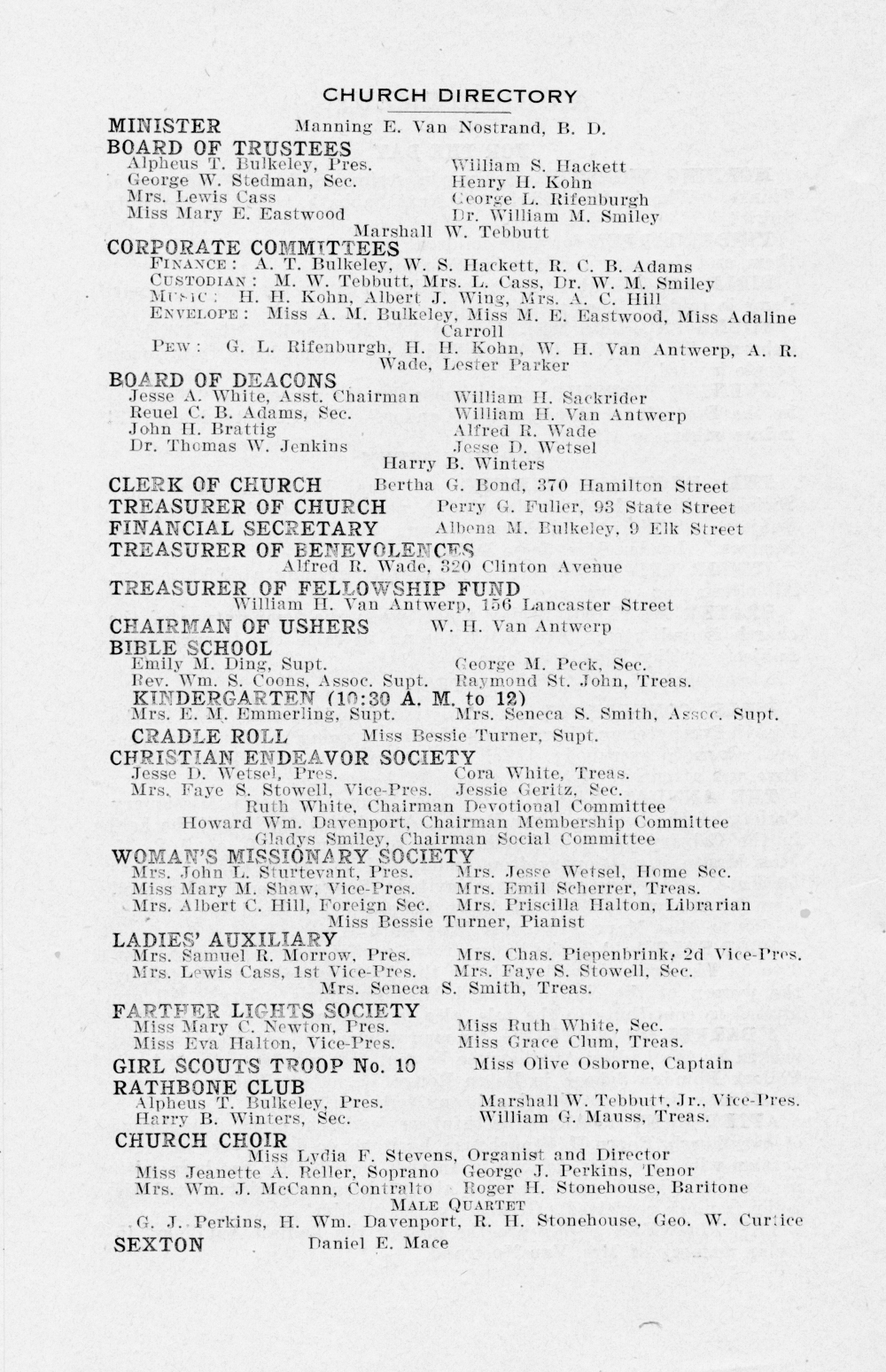 Page 4 of the bulletin
The images are 1000 pixels wide so they can be opened in a new window to display them in greater detail. They were scanned in with a Canon CanoScan 9000F MKII Color Image Scanner
at 1200 pixels per inch, then reduced to 1000 pixels wide using GIMP. This reduction has two benefits for use here on Kincaidbooks.com. It reduces the file size from 33 megabyte tif files to files of about 1 megabyte. It makes for a much nicer looking display of the cover photo by changing it from halftone dots that look awful when viewed at reduced size to a grey level image that looks fairly good on screen from about 20 to over 200 percent of the actual image size.